LIVE SHOWS - JANUARY 2022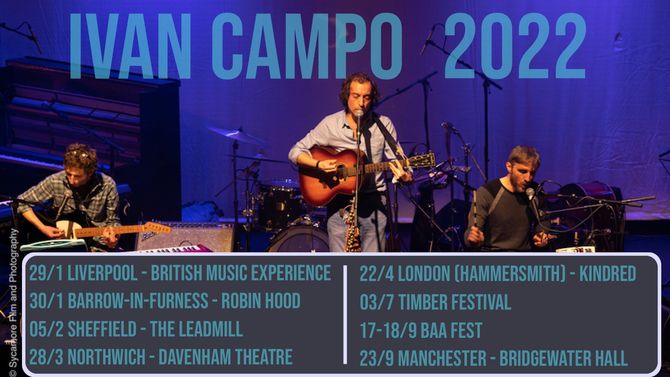 AUTUMN TOUR - SEPTEMBER / OCTOBER 2021
Autumn dates!!! 
We're looking forward to getting back on the road again this Autumn. Visiting some places for the first time and excited to be playing shows regularly again after a long break.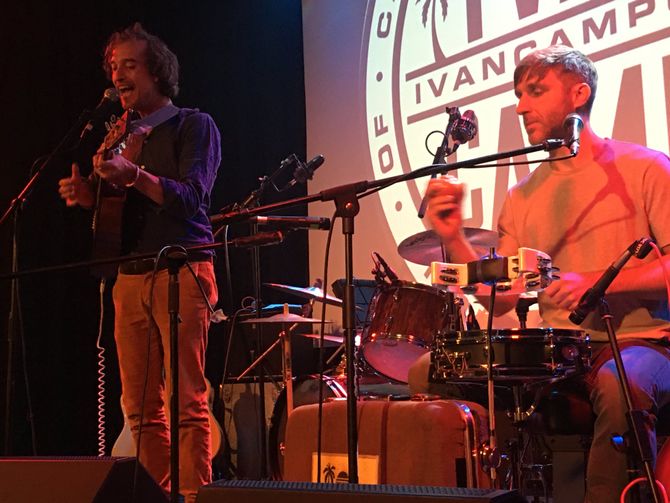 Live review - 
"They were followed by Ivan Campo, the San Sebastian centre-back who prompted the name of the main support in turn inspiring one punter to heckle 'Bolton Wanderers' at one stage. On this occasion they were (like the Trotters in recent seasons, you could argue) one down before we knew it, playing as a duo, and at first sight I expected singer and guitarist Adam Shaw to sound like John Otway. He looked the part, even if his bandmate was as far removed from Wild Willy Barratt as could possibly be. But Adam delivers a far less frenetic delivery, his voice reminiscent of a more chilled Alex Turner, and together with sticksman Ben Atha was a revelation, the latter all about percussion, sweet harmonies and whistling … and hats off to anyone who can pull all that off live. 
In short, here's a cultured outfit – and veterans of Spanish live TV, no doubt – who could add something to any bill, their brand of intelligent indie folk (or folk-infused pop, as they put it) capable of ensuring many a festival could be complemented by their presence."
THE GIRL WHO DREAMED - MAY 2020
What a year this has turned out to be! As I'm sure most people will have guessed, all our live shows for 2020 have been cancelled. We will do our best to rebook as many of them as possible when the time is right. Until then, we are going to work on some new music. Here's our latest track 'The Girl Who Dreamed' recorded in three separate locations during lockdown. Hope you enjoy the song and video that Adam has put together and I hope this message finds you well! Keep safe and we'll see you soon :) Adam, Ben, and Will xx